2007-2008
We created the 21bis collectif with Romain and Laurent, they were up to do illegal installations or happenings . We worked together, and we realised the impact on people and medias that could have spontaneous actions.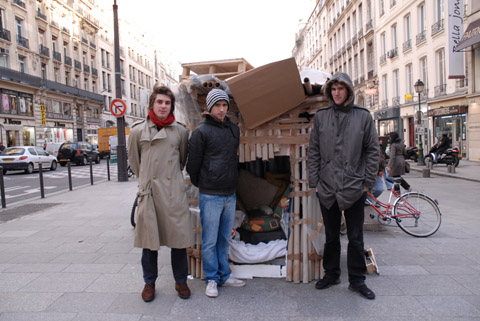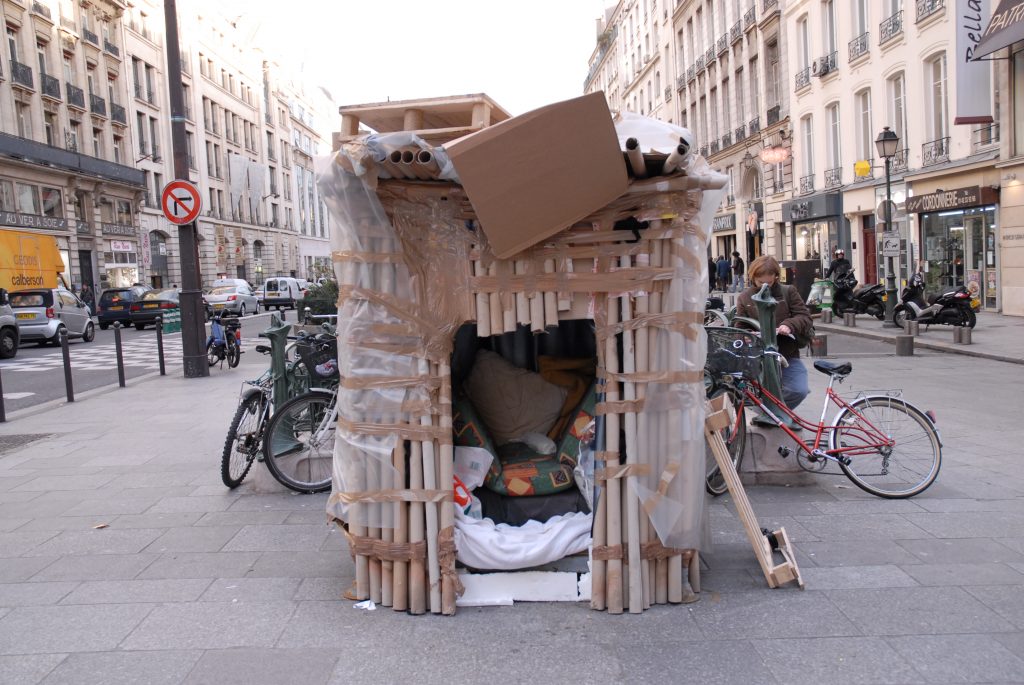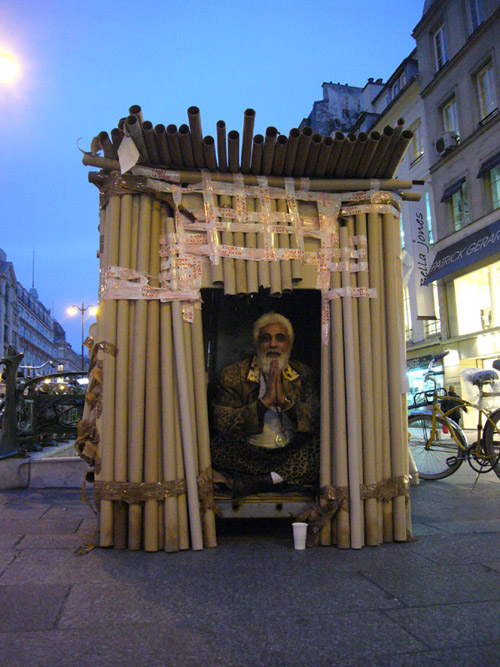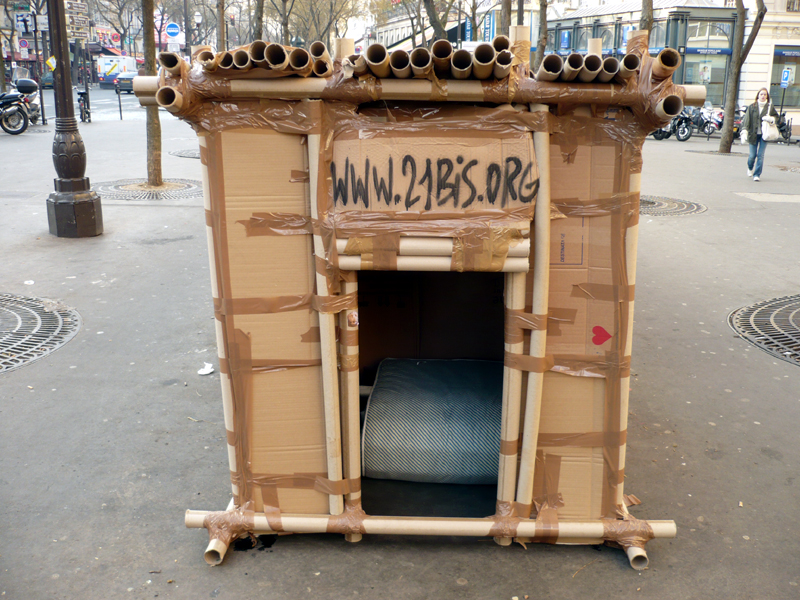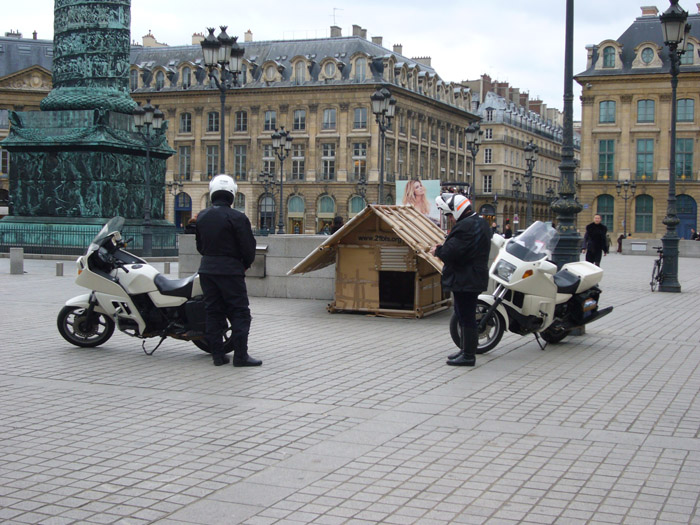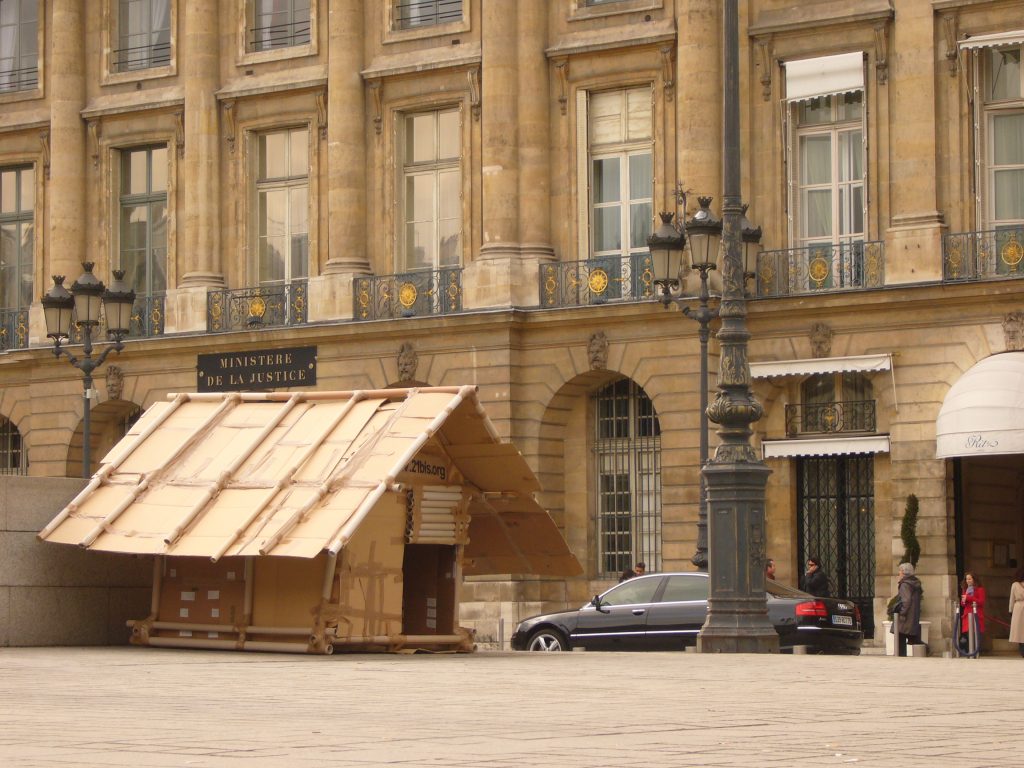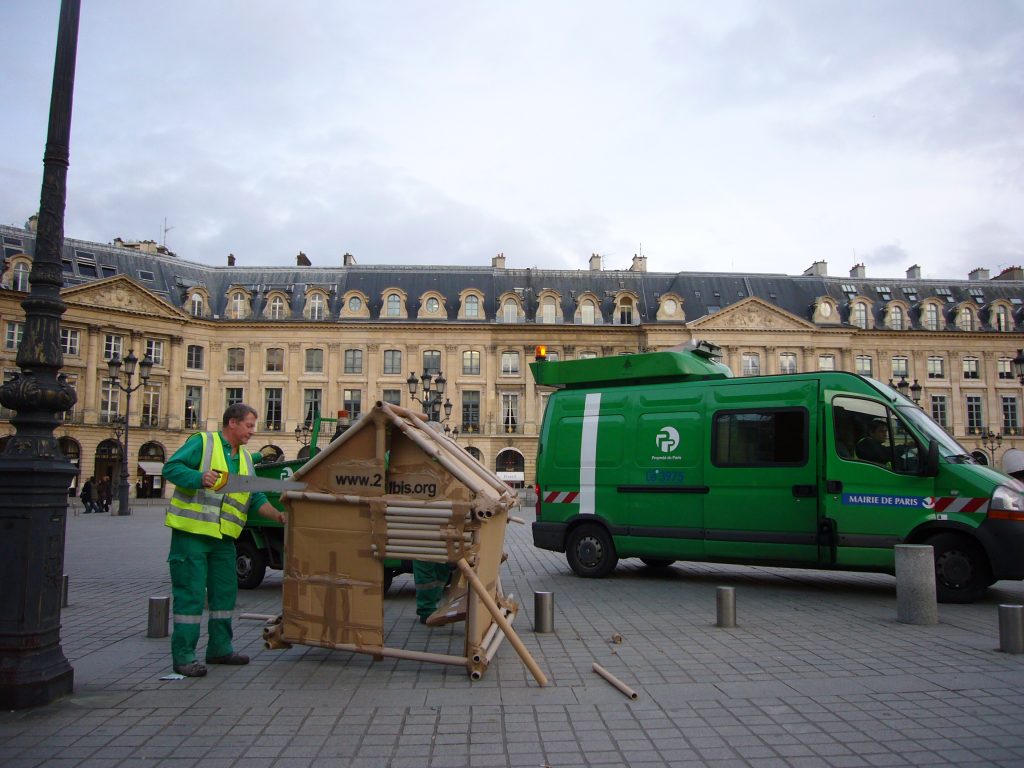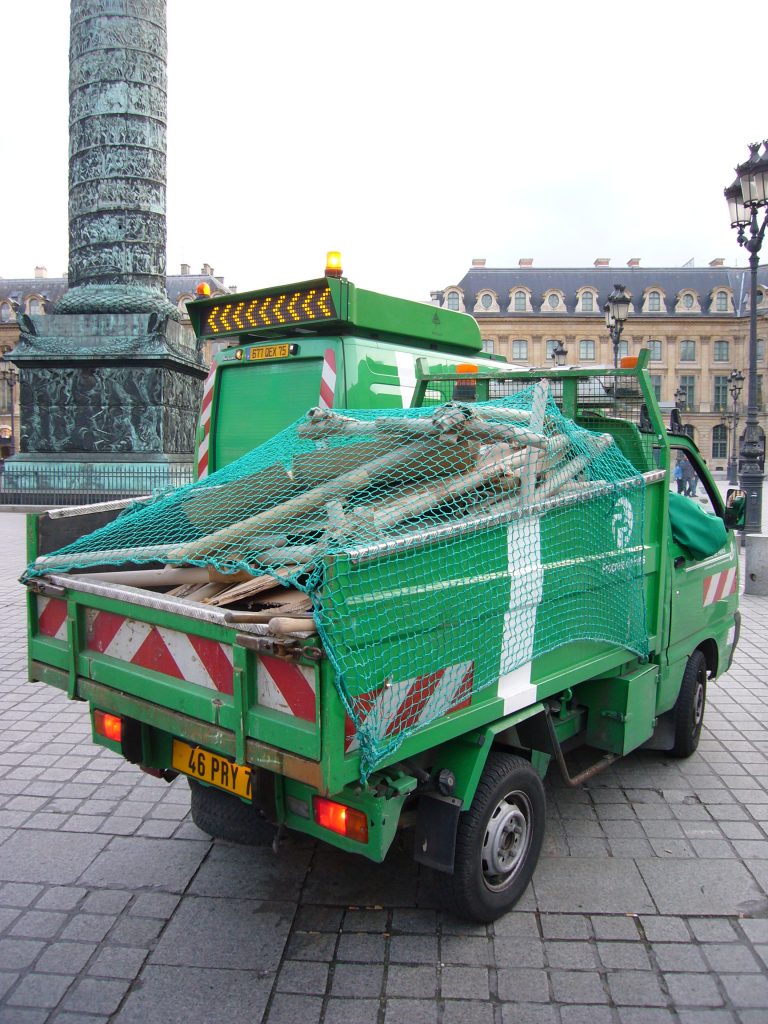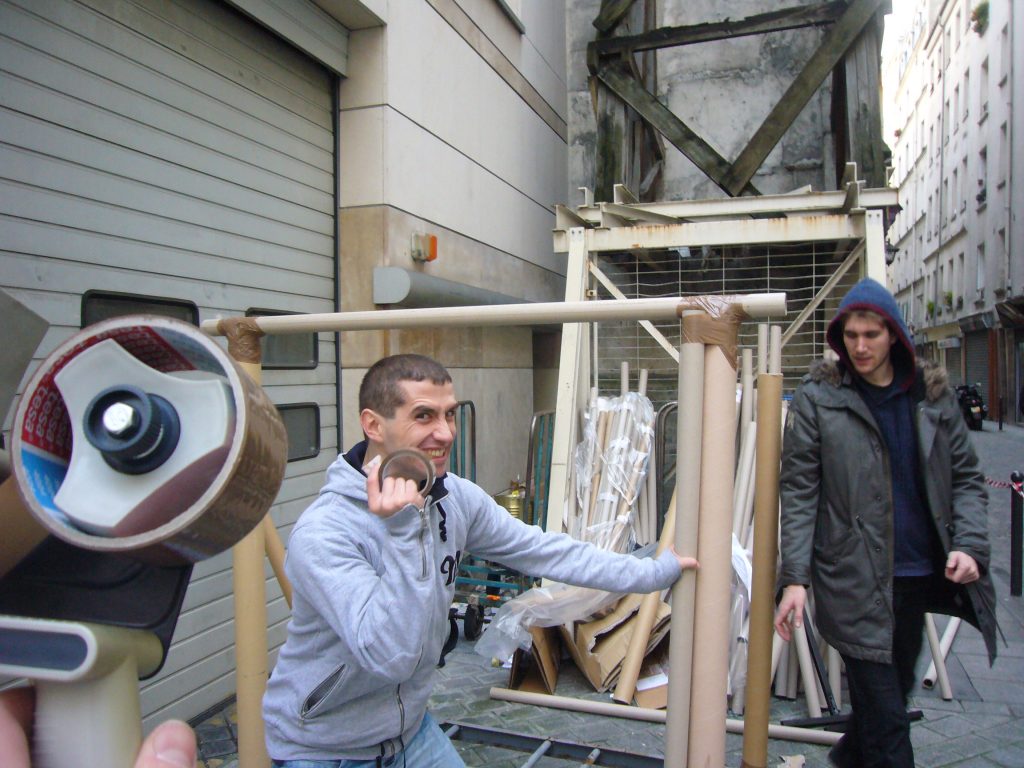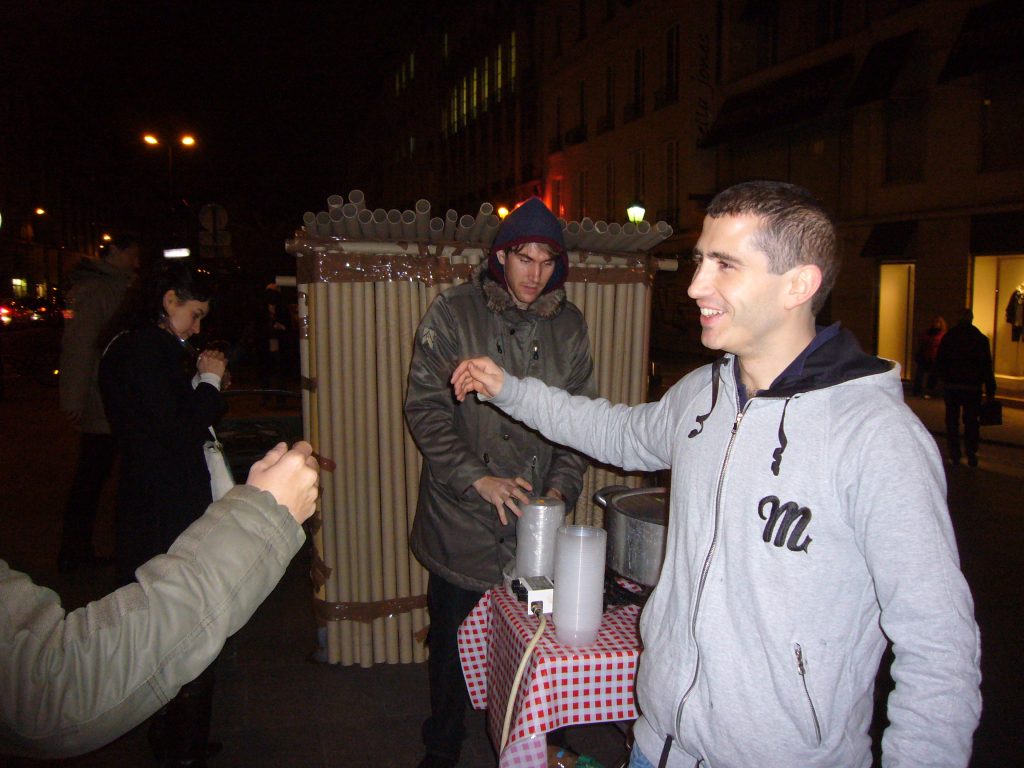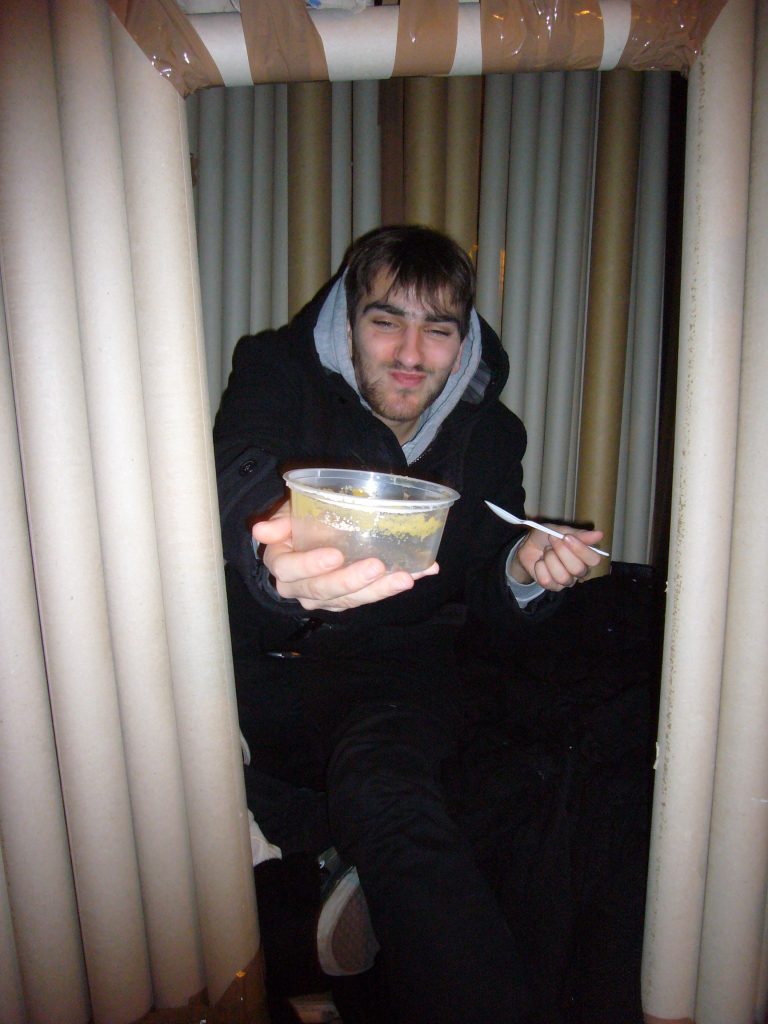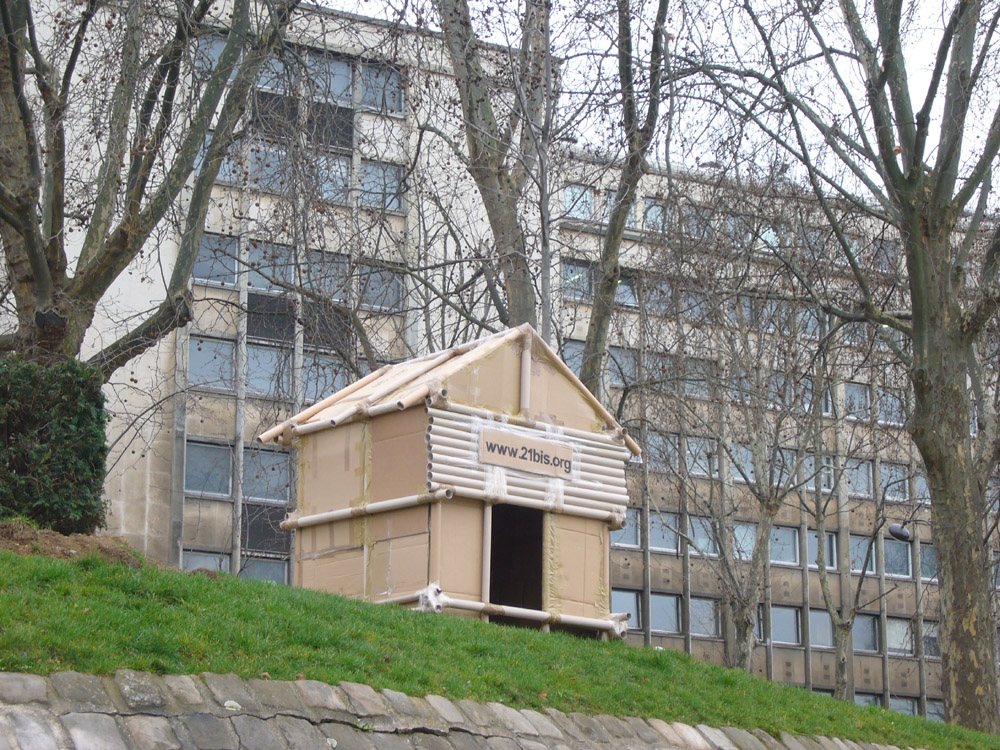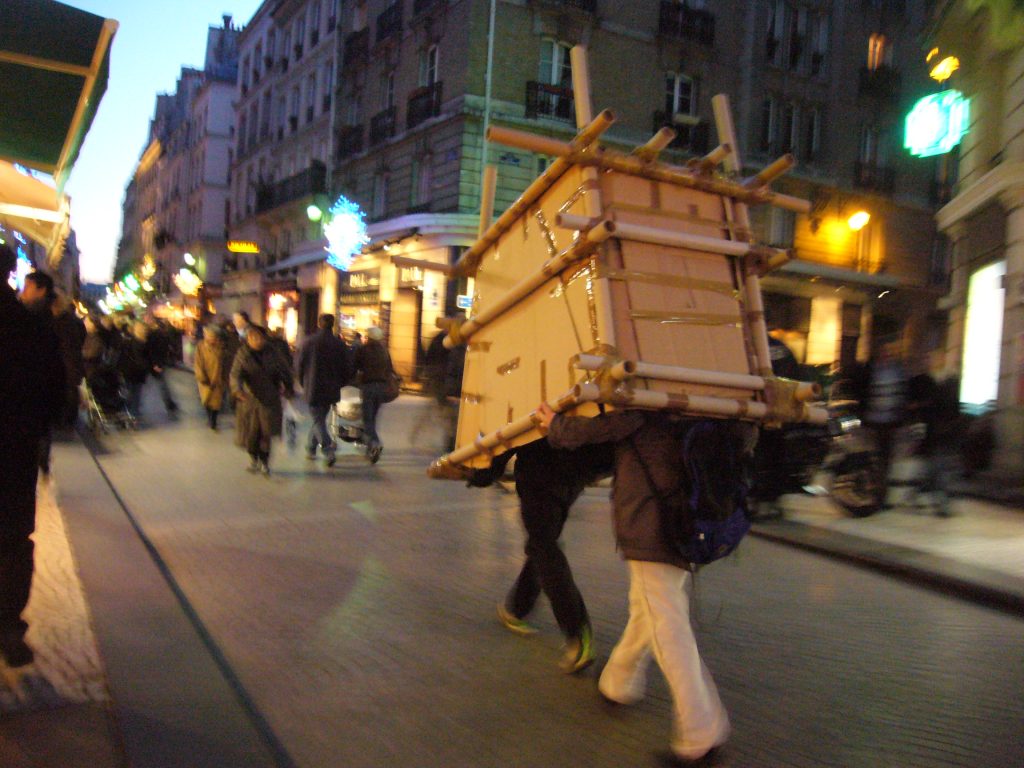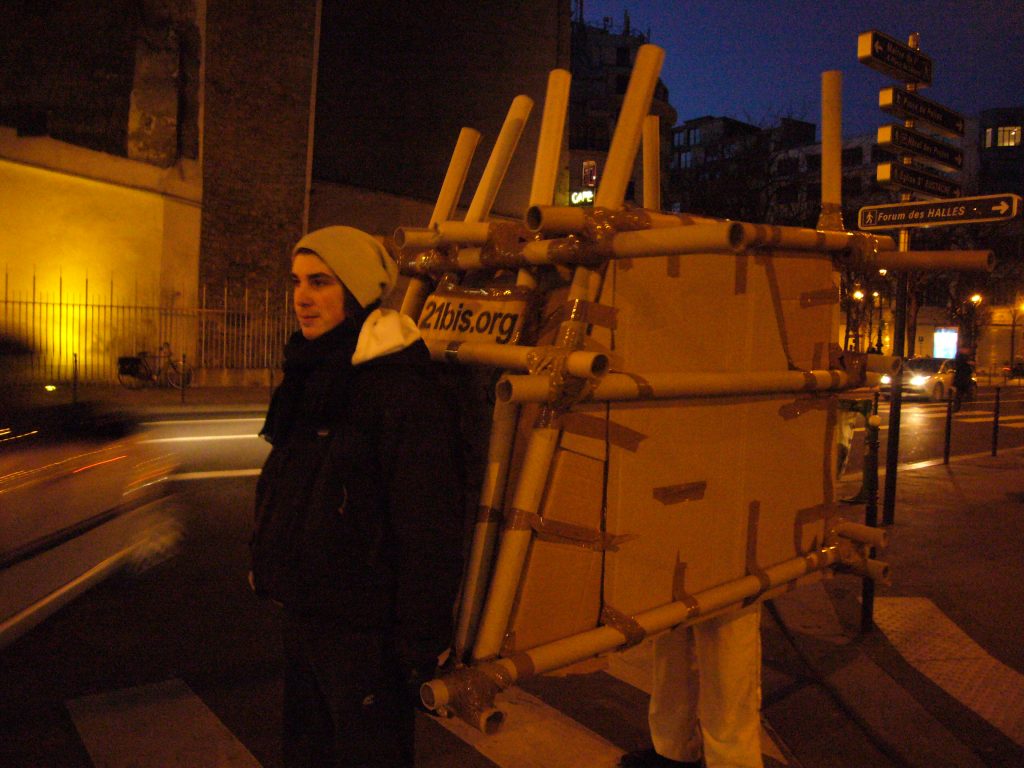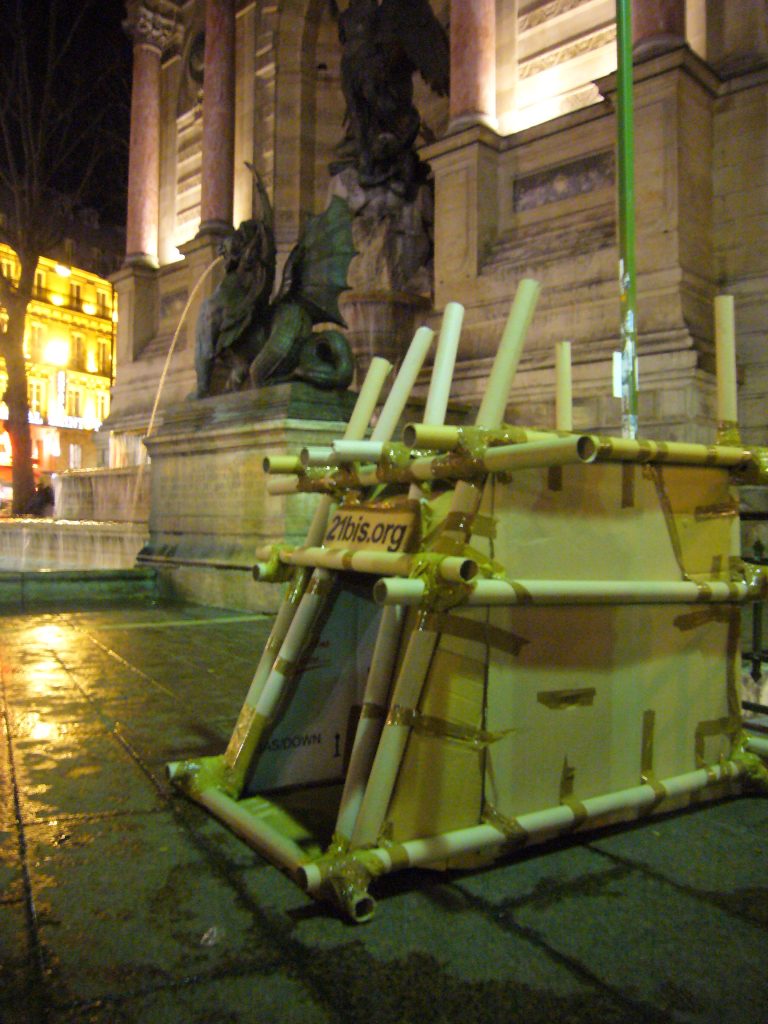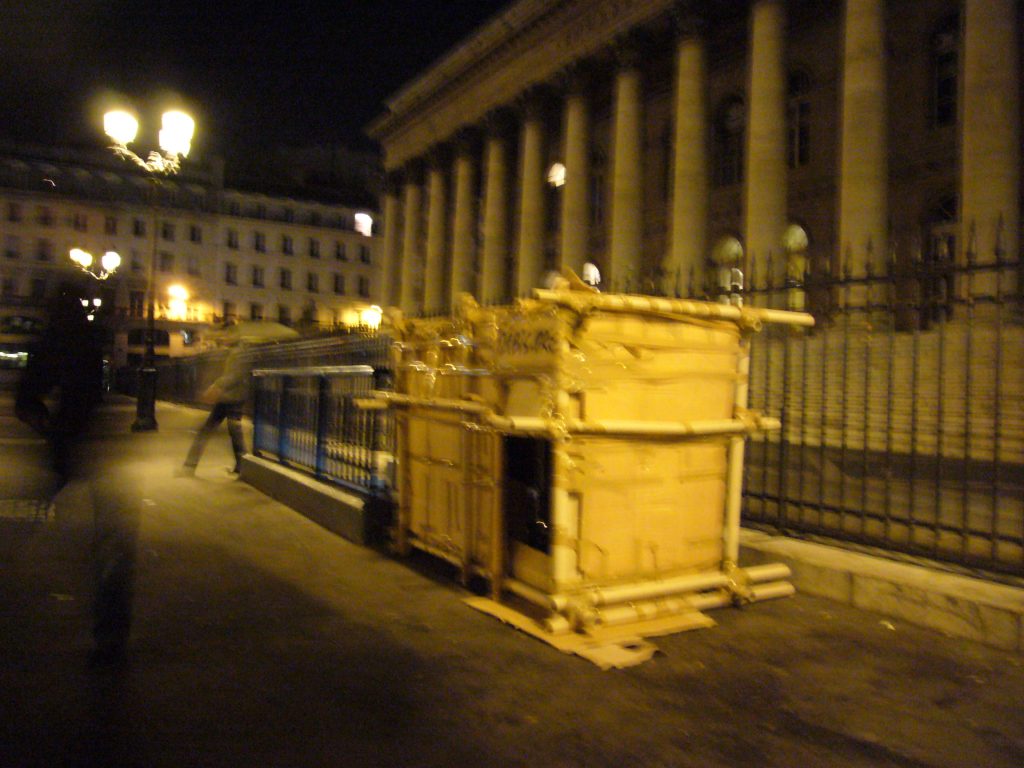 2008-2009 illegal cabins installations
…….
Paris ring road. illegal installation.
…….
Montmartre.
…….
During an opening at Perrotin gallery.
……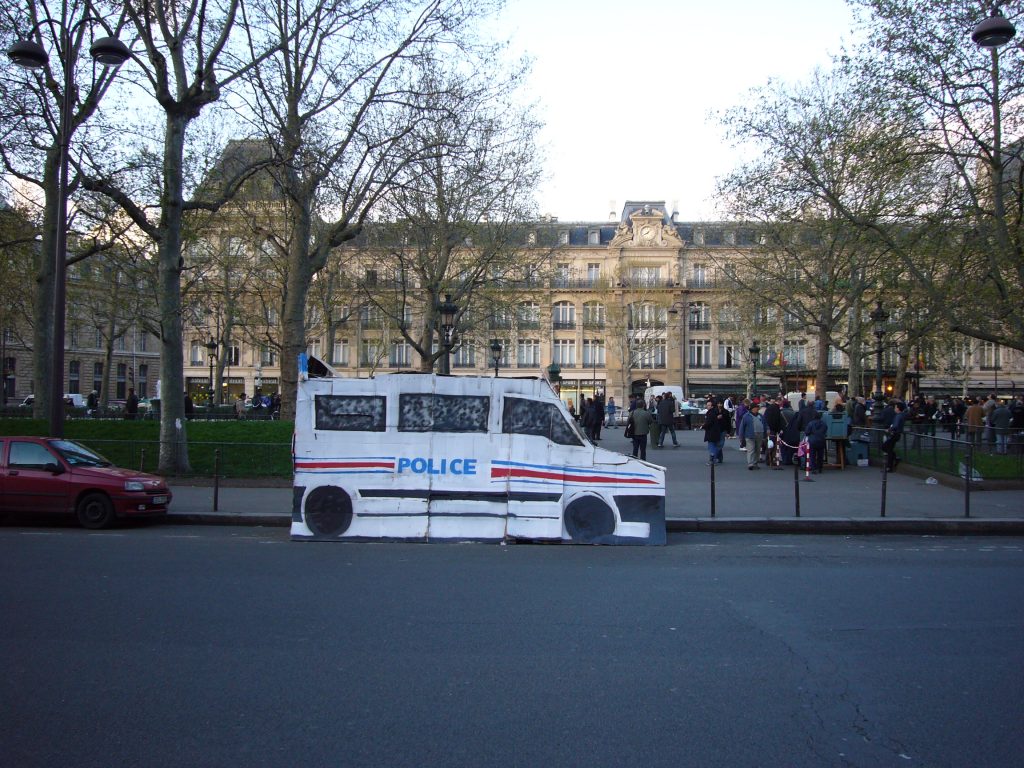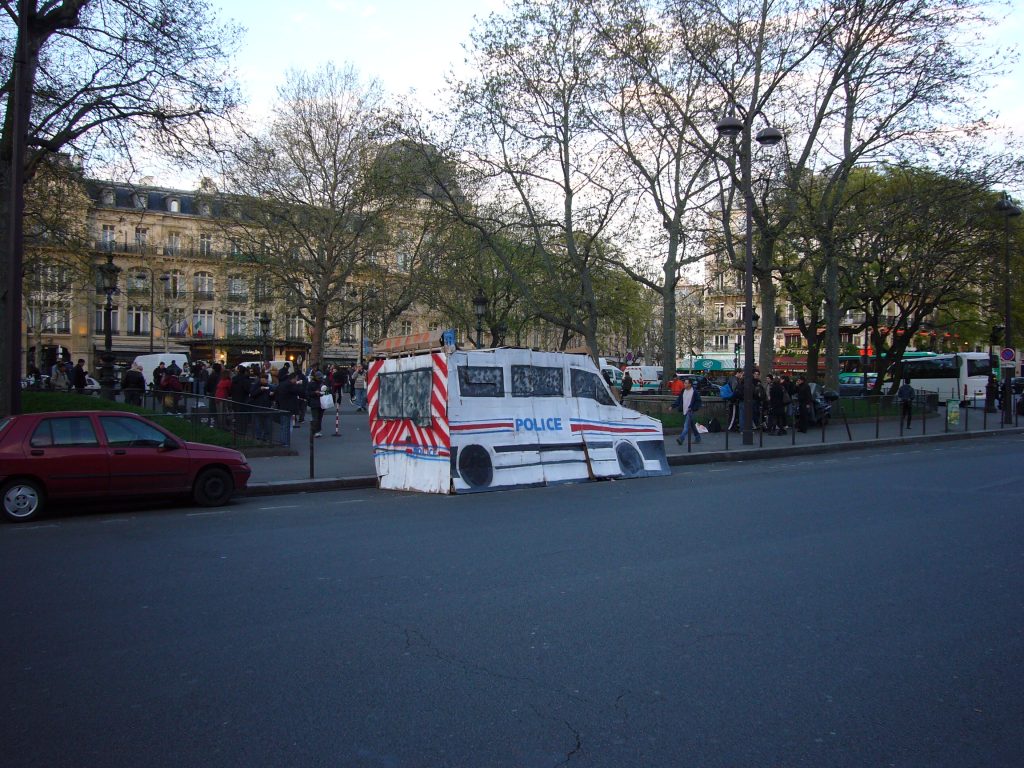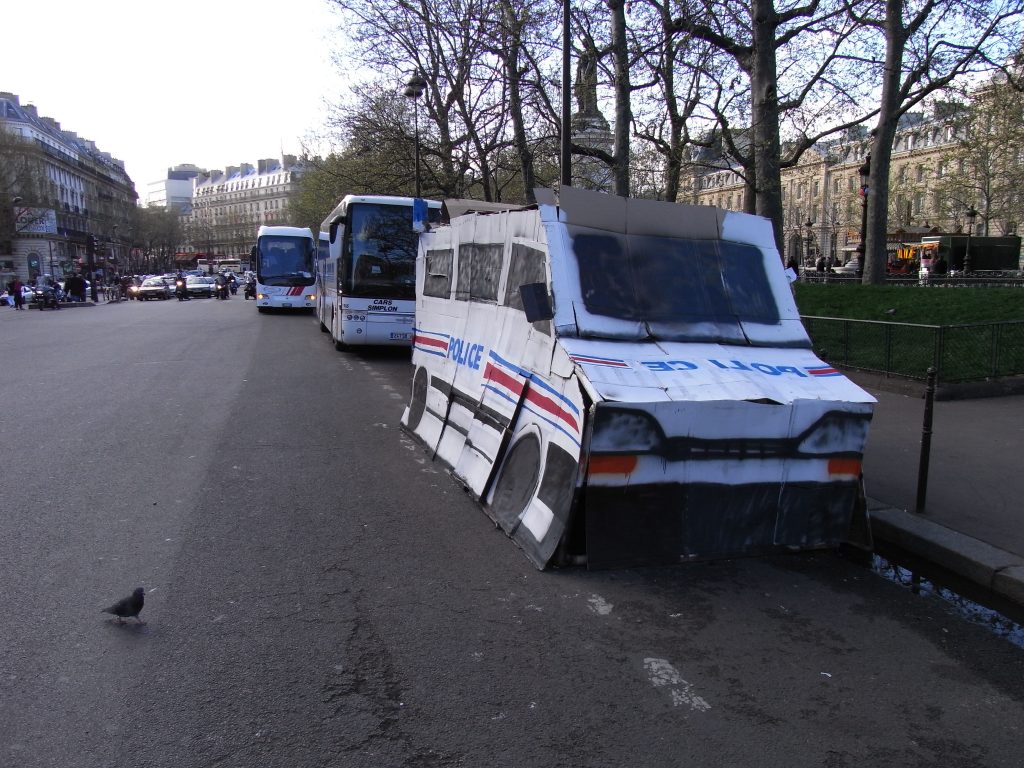 Police truck. ilegal installation.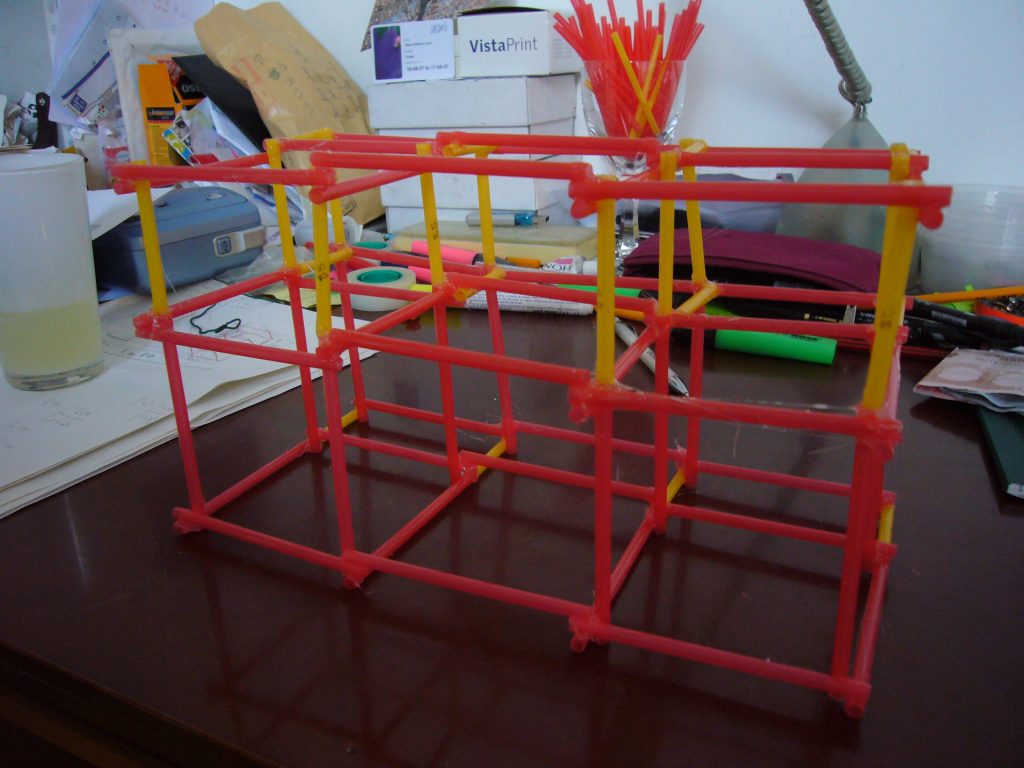 Police truck' structure.
….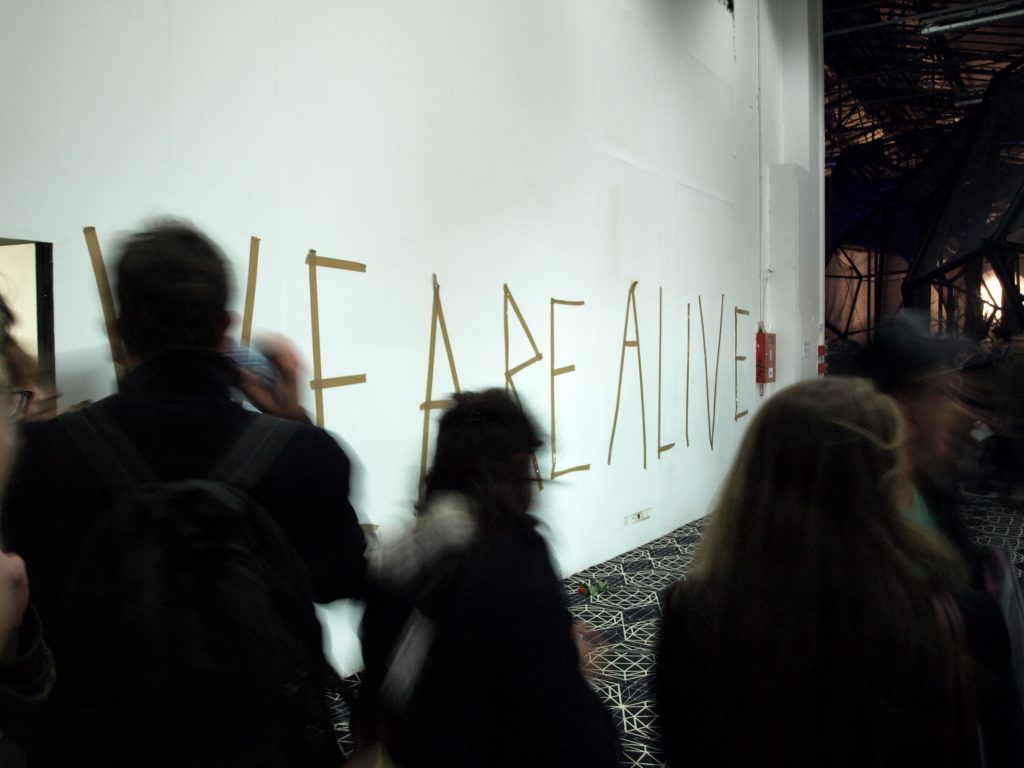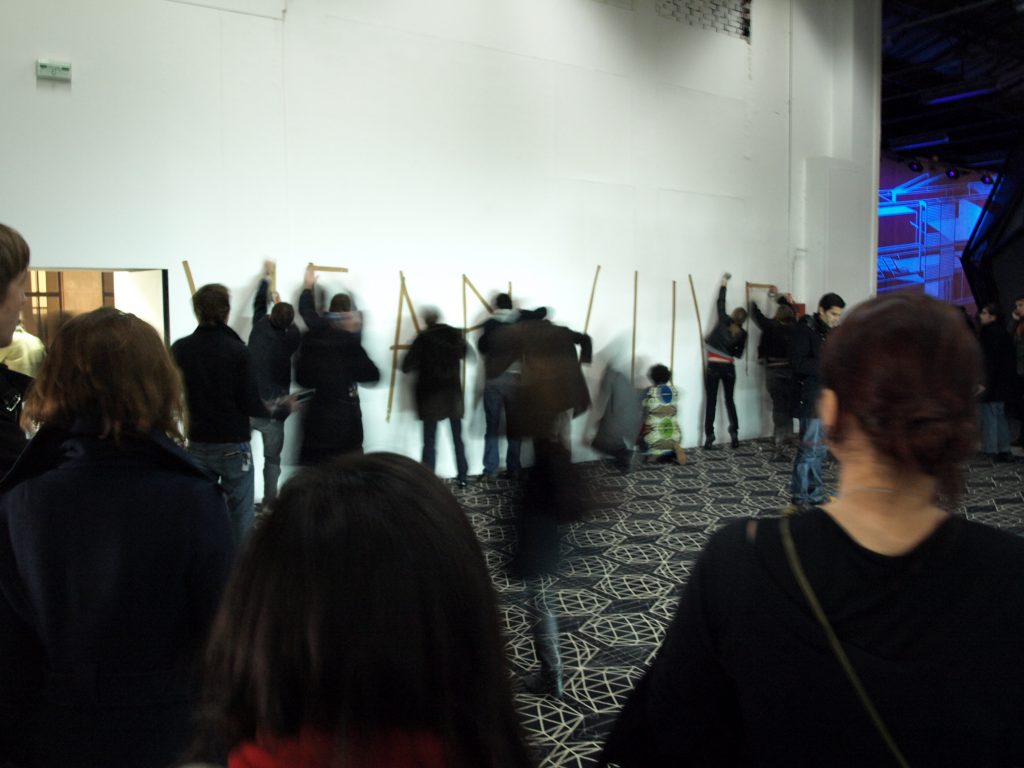 We are alive. Palais de Tokyo.